Edward Jones
Edward Jones provides financial services for individual investors in the United States and, through its affiliate, in Canada. Every aspect of the firm's business, from the types of investment options offered to the location of branch offices, is designed to cater to individual investors in the communities in which they live and work. The firm's 13,000-plus financial advisors work directly with nearly 7 million clients to understand their personal goals — from college savings to retirement — and create long-term investment solutions that emphasize a well-balanced portfolio and a buy-and-hold strategy. Edward Jones embraces the importance of building long-term, face-to-face relationships with clients, helping them to understand and make sense of the investment options available today.
Edward Jones, which ranked No. 8 on FORTUNE magazine's "100 Best Companies to Work For 2013," is headquartered in St. Louis. The Edward Jones Web site is located at www.edwardjones.com, and its recruiting Web site is www.careers.edwardjones.com. Member SIPC.
Emerson
Emerson was founded in 1890 in St. Louis, Missouri, as a manufacturer of electric motors and fans. Over the past 100-plus years, it has grown from a regional manufacturer into a global technology solutions powerhouse.Today, Emerson, is a leader in bringing technology and engineering together to provide a broad portfolio of products and services for customers in industrial, commercial, and consumer markets around the world.
The company is comprised of five business segments: Process Management, Industrial Automation, Network Power, Climate Technologies, and Commercial & Residential Solutions. With a global workforce of approximately 132,000 employees, 230 manufacturing facilities and annual sales of $25 billion, Emerson is positioned with the infrastructure, knowledge, and experience to deliver its technology and product solutions to customers around the world.
Emerson's web site is located at www.emerson.com. For information about job opportunities, click the "CAREERS" link.
Enterprise Holdings Foundation
Enterprise Holdings and its affiliate Enterprise Fleet Management together offer a total transportation solution. Combined, these businesses – which include extensive car rental and car-sharing services, commercial truck rental, corporate fleet management and retail car sales – accounted for $15.4 billion in revenue and operated 1.3 million vehicles throughout the world in fiscal 2012. Enterprise Holdings, through its regional subsidiaries, operates the largest fleet of vehicles in the world through a global network of more than 8,200 airport and neighborhood locations under the Enterprise Rent-A-Car, National Car Rental and Alamo Rent A Car brands. Its affiliate, Enterprise Fleet Management, provides full-service fleet management to companies and organizations with small- to medium-sized fleets. Other transportation services marketed under the Enterprise brand name include Enterprise CarShare, Enterprise Rideshare, Enterprise Car Sales and Enterprise Commercial Trucks. Enterprise Holdings is the largest car rental company in the world as measured by revenue, fleet and employees. Enterprise Holdings' annual revenues also place it near the top of the travel industry, exceeding all other rental car companies, and most airlines, cruise lines, hotels, tour operators and online travel agencies.
Maritz
Maritz is a sales and marketing services company dedicated to the science and art of people and potential. They partner with companies to design and execute marketing research, creative communications, incentive programs, rewards and recognition solutions, customer loyalty programs, and event and meetings solutions. All of Maritz' services focus on helping companies drive greater performance through their people, often in ways they never thought possible. By combining creative thinking with strategic insights and advanced technology, they provide each of their clients with the optimal mix of solutions to their unique problems. Maritz' Fortune 500 clients understand that their business success relies on engaging and inspiring their employees, channel partners and customers. They help companies in the automotive, financial services, technology, telecommunications, hospitality, retail, and healthcare industries exceed their business objectives and generate exceptional growth.
Maritz' headquarters is based in St. Louis and the company has offices throughout the US, and in Canada, Germany, and the UK. In addition, Maritz runs programs all over the world for its international clients. They demonstrate their commitment to human potential by supporting educational endeavors in each of their communities.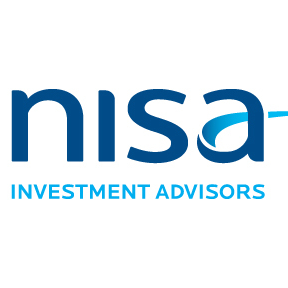 NISA Investment Advisors
NISA Investment Advisors, LLC, is an independent investment manager for institutional investors. They focus on risk-controlled asset management. While their origins are in fixed income, they apply our investment approach to specialized derivatives and equity portfolios as well.
Opportunity Scholars Program Sponsors
AT&T Inc. is a premier communications holding company. With a powerful array of network resources, AT&T is a leading provider of wireless, Wi-Fi, high speed Internet, and voice services. It also offers advanced TV services under the AT&T U-verse® and AT&T | DIRECTV brands. For more information, visit www.att.com.
The Bellwether Foundation promotes the ideals and aspirations of its founders and supporters beyond their lifetimes by providing funds to organizations for projects which anticipate the future in the areas of the arts, computer science, education, finance, health care, medicine, and social services, including research in any of these areas. Information is available at bellwetherstl.org.
Emerson, based in St. Louis, Missouri, USA, is a global leader in bringing technology and engineering together to provide innovative solutions for customers in industrial, commercial, and consumer markets through its network power, process management, industrial automation, climate technologies, and appliance and tools businesses. For more information, visit www.Emerson.com.
Energizer Holdings Inc. is a consumer goods company based in St. Louis but operating globally in the broad categories of household and personal care products. It currently offers solutions in portable power, lighting, wet shave and personal grooming, skin care, feminine care and infant care. For more information, visit www.energizer.com.
Kwame Building Group is a preeminent provider of pure construction management services, overseeing every detail of a project. Its engineers, technical and contract staff ensure the ultimate performance, reliability, aesthetics, and safety standards at the lowest total lifecycle cost. For more information, visit www.kwamebuildinggroup.com.
Martin Leifeld and Ellen Howe understand that education can change lives. As Vice Chancellor for Advancement, Martin has seen first-hand the how scholarship support provides opportunities students might not otherwise be able to afford, opportunities that change their futures and those of their families.
John F. McDonnell is a passionate supporter of STEM education and research. After retiring following a long and illustrious career with McDonnell Douglas Corporation, John has been actively involved in a variety of nonprofits designed to support researchers, entrepreneurs and others pioneering the sciences in St. Louis.
Richard Miles and Patricia Whitaker are successful business leaders, committed community volunteers, and strong advocates for St. Louis. Dick has overseen the growth and development of market leading health care service delivery companies that have forged new categories in their sector. Pat built an architectural and design company that is today one of the region's most successful woman-owned businesses. Together, they have established a remarkable record of volunteerism and community support that has benefited dozens of area organizations.
Reinsurance Group of America, Incorporated (RGA) is a leader in the global life reinsurance industry and the only global reinsurance company to focus primarily on life and health-related reinsurance solutions. RGA core products and services include individual life reinsurance, individual living benefits reinsurance, group reinsurance, financial solutions, facultative underwriting and product development. Information is available at www.rgare.com.
Stan and Terry Freerks. Both UMSL Alumni, Stan (MBA 1992) and Terry (BA 1977, MEd 1979) Freerks wanted to make a positive impact on the lives of promising students. "We give because the university is incredibly vital to St. Louis and our community. UMSL adds such vitality to the region, and the university is so positive for the future of St. Louis."
David and Thelma Steward are sponsors of The Opportunity Scholars Program. David is the founder of St. Louis-based World Wide Technology, Inc., a leading systems integrator providing technology products, services, and supply chain solutions to customers around the globe. For more information, visit www.wwt.com.